Noggin Hoggin' Challenge Redesign Coming Soon!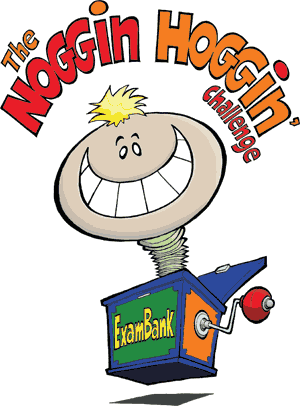 Starting way back in 2009 and running through to 2020, ExamBank has run 25 separate Noggin Hoggin' Challenges. These challenges, allowing students across Canada to compete against one another with questions and puzzles designed to encourage critical thinking and problem solving skills, have been immensely popular - more than 20,000 students have participated over the years!
Nevertheless, now that it is 2021, it is time to change it up and do something different. We're currently working hard on developing our new concept for the Noggin Hoggin' Challenge that we think you will all be as excited about as we are. We're not giving any hints away, but keep checking for updates!