Schedule for Upcoming Noggin Hoggin' Challenges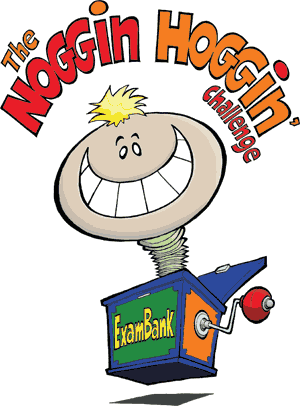 If you are the type of student who never shies away from a challenge, and loves when your teacher gives you a bonus question, then the Noggin Hoggin' Challenge is for you!
There are 2 challenges scheduled for the 2017/2018 school year. You can participate in both of them if you like.
| Challenge Start Date | Challenge End Date |
| --- | --- |
| Monday, November 20, 2017 | Saturday, November 25, 2017 |
| Monday, April 23, 2018 | Saturday, April 28, 2018 |
The mind bending puzzles are developed by educators as a fun way to integrate technology and inquiry-based learning into the daily lives of students. The question style is multi-disciplinary, meaning that it integrates different subject areas and skills. Students will essentially be engaged in an online treasure hunt, learning to identify and consult reputable sources to solve a problem.
Compete against your friends and classmates. Compete against students across the country.
Register now!